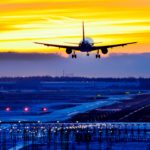 Traveling can be hectic as is, and downright scary if you suffer from Gout. If you are going abroad it can be even more of a worry as you are not near home, or in the same country to get the help you need, that is why making a packing list, or checking one out from such websites as Rent.is can be very beneficial. Why does Gout tend to attack at THE worst imaginable times and can you avoid this fate?
The anticipation and fear of the next Gout attack can be extremely stressful. Travel can be very stressful, too. Unfortunately, stress can actually CAUSE an attack. Stress can dramatically alter the pH of the body increasing its acid load, pulling minerals from the body, and triggering inflammation. While finally arriving at your destination can be relaxing and fun, the stress leading up to that point could cause problems.
· Try to pack well ahead of time and don't overthink it. Most people don't use half of the things they bring. Make a list over a long period of time and stick to it.
· If you are flying, have your documents for security set aside separately and plan to arrive with plenty of time to spare.
· Get plenty of rest, stay hydrated, and eat well (at least leading up to the vacay.)
· Stress and travel can deplete the healthy bacteria in the body. Taking a high quality probiotic before, during, and after travel can help a great deal.
· Breathe deeply and try to relax. Continue reading "How to travel and avoid Gout"