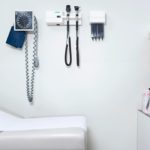 Are you prepared for the winter germs?
Have you done enough to avoid illness and pain associated with this dreaded season?
Can the cold and flu season raise your threat of a Gout attack?
Can illness increase your arthritic joint pain and inflammation in general?
Contrary to popular belief, you can avoid serious bouts of illness and still avoid the flu shot. Optimizing your health through diet, water, sleep, and supplementation won't only enhance your health overall, it will enhance your body's ability to ward or fight off any of those nasty germs surrounding you. Even if you succumb to the germs, you can drastically reduce the severity of the hit with a strengthened immune system.
Sleep might just be at the top of the most underrated list. Lack of sleep can really weigh on your immune system making you susceptible to environmental influences such as colds and flu viruses. Please aim for a solid 8 hours, without medication if possible. Sleep drugs pretty much defeat the purpose and only add to the body's acidity, causing more trouble in the long run. A healthy diet, stress relieving efforts, meditation, light reduction, etc. are all methods towards gaining consistent sleep patterns. Exercise is another sure-fire method to assist with both illness prevention and better sleep patterns. Exercise reduces stress, reduces the body's acidity, and even allows the changes in body temperature/circadian rhythms to naturally promote daytime alertness and evening sleep. If you must resort to assistance, try low-dose Melatonin until you can achieve a pattern of sleep for your body's needs.
Make sure your Zinc, Vitamin C, and Vitamin D levels are sufficient. Deficiencies in these important vitamins and nutrients are associated with an increased risk for cold and flu. Vitamin D has powerful antimicrobial activity that can help fight bacteria and viruses. A large portion of the population suffers with this deficiency and may be completely unaware. Testing a few times a year is highly recommended. Oral D3 supplementation is readily available and highly recommended. Zinc increases the production of white blood cells enhancing the body's ability to fight infection. Foods rich in zinc include:
· Roasted pumpkin seeds
· Tahini
· Almonds
· Dry Roasted Cashews
· Chicken breast
· Cheddar Cheese
Vitamin C is a potent anti-oxidant that can help neutralize free-radicals, kill viruses, and strengthen the immune system. Some studies have even shown high-dose Vitamin C's ability to replace antiviral drugs. Gout and Arthritis sufferers need to be careful with high-doses that are obtained from supplementation. Some have found Vitamin C in pill form to stimulate iron storage, which can fire up the joints for those that are prone. High dose Vitamin C can be obtained through the diet without this problem. Foods high in Vitamin C include:
· Strawberries
· Acerola Cherry
· Citrus Fruits
· Brussel Sprouts
· Dark Leafy Greens
· Bell Peppers
· Broccoli
· Cauliflower
· Tomatoes
· Fresh herbs such as chives, thyme, cilantro, basil and parsley
Lastly — keep your inflammation low, your antioxidants high, and your gut flora balanced. If you suffer with chronic inflammation, your body is more than exhausted from that constant 'fire and fight' causing you to remain highly susceptible to viruses and bacteria. All of the above will go a long way towards addressing not only cold and flu prevention, but also aid in combatting the inflammation lurking behind other chronic conditions you may be plagued by. Gout sufferers — if you need to resort to any medications, be sure to avoid all with Acetaminophen (Tylenol.) It can place unnecessary stress on your liver and severely limit uric acid excretion. Additionally, try to keep any inflamed areas warm and above the heart.
Consider taking a high quality probiotic and an all-natural anti-oxidant and anti-inflammatory formula. There are comprehensive options out there that pack these immune boosting options into one capsule. Do your research to find what may work best for you. Above all, remember that your body is a vessel that requires your attention, and it's the only one you have!